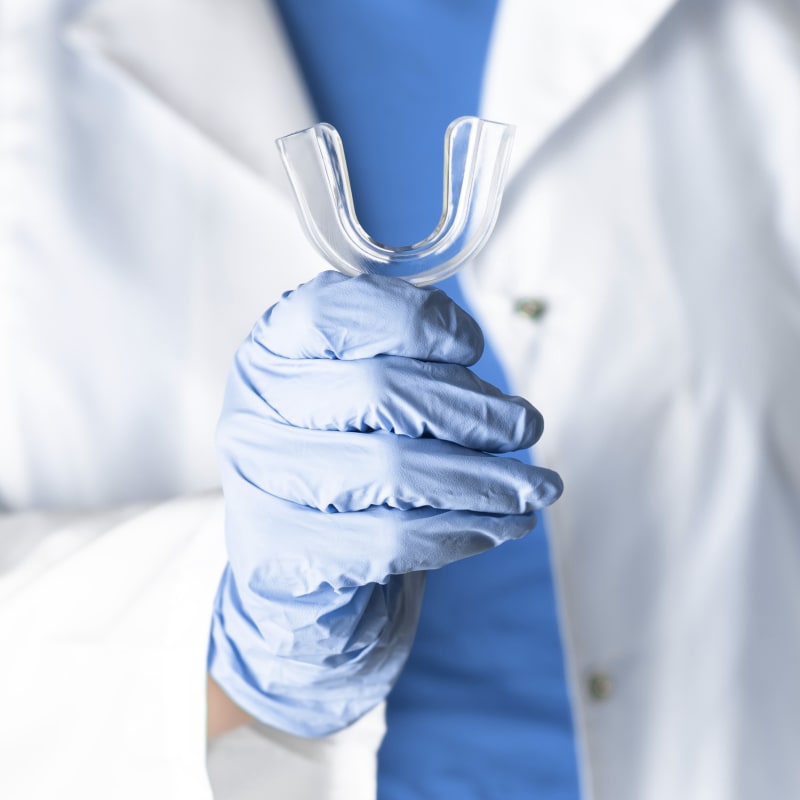 What is a Dental Appliance?
Brushing and flossing is a great start to maintaining your overall oral health. However, for patients who play sports, who clench or grind their teeth or who snore, dental appliances are a beneficial part of protecting your health.
Dental appliances offered at Caledon East Dentistry are able to help prevent serious conditions from developing or becoming worse.
Custom-Fitted Mouth Guards 
Custom-fitted mouthguards can help protect your teeth from unnecessary damage that you may sustain.
Night Guards
Some patients develop a habit of grinding their teeth while they sleep, a mouth guard will help protect your teeth from damage. If you clench your jaw, a mouth guard will also help prevent you from clenching and offer you some much-needed relief.
Sports Guards
If you get hit in the mouth during a sports activity, a mouth guard provides a barrier between your teeth and the soft tissue of your mouth to protect your smile. With the use of a mouthguard, you are putting yourself at risk of seriously damaging your teeth.