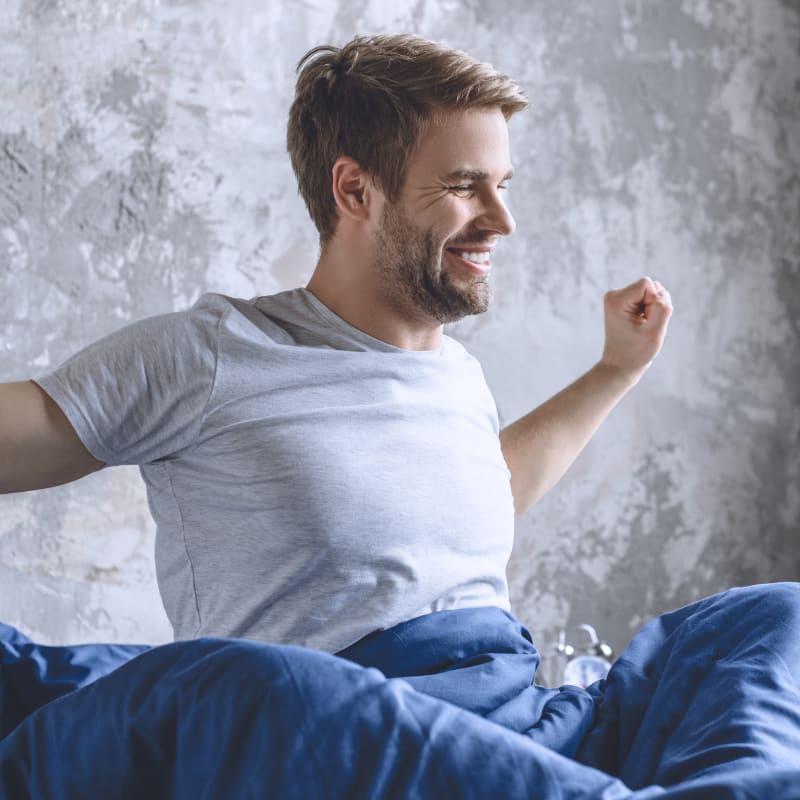 What is Dental Sedation?
Dental sedation refers to a variety of techniques that are available to help patients stay calm and relaxed while undergoing dental procedures.
At Caledon East Dentistry, we do everything possible to help patients feel comfortable during their dental appointments. In addition to offering sedation options, we will check in with you throughout your visit and be available to reassure you as we work our way through your procedure.
Nitrous Oxide (Laughing Gas)
Nitrous oxide is a sedation option that is inhaled through the mouth and nose. While you will be awake throughout the process you will be in a state of relaxation. It can also make your visit more comfortable as it tends to lessen anxiety, increase pain threshold, reduce gag reflex and make time pass more quickly.